April Newsletter 2022

Equipping Business Owners with Opportunities for Connection, Education, Guidance
SBA Disaster Deadline for Flash Floods
is May 13, 2022
SBA Deadline Approaching in Mississippi for Working Capital Loans Due to Economic Losses From 2021 Excessive Rain and Flash Flooding.
The U.S. Small Business Administration (SBA) is reminding small businesses, small agricultural cooperatives, small businesses engaged in aquaculture, and most private nonprofit organizations that May 13 is the filing deadline for federal economic injury disaster loans in Mississippi due to excessive rain and flash flooding from April 10 through July 12, 2021.
Low-interest disaster loans are available in the counties of Adams, Amite, Copiah, Covington, Franklin, Jefferson, Jefferson Davis, Lamar, Lawrence, Lincoln, Marion, Pike, Simpson, Walthall and Wilkinson in Mississippi.
The loan amount can be up to $2 million with interest rates of 3 percent for small businesses and 2 percent for private nonprofit organizations, with terms up to 30 years.
Applicants may apply online using the Electronic Loan Application (ELA) via the SBA's secure website at DisasterLoanAssistance.sba.gov/ela/s/ and should apply under SBA declaration # 17181.
Special Quickbooks Offer
Upcoming Events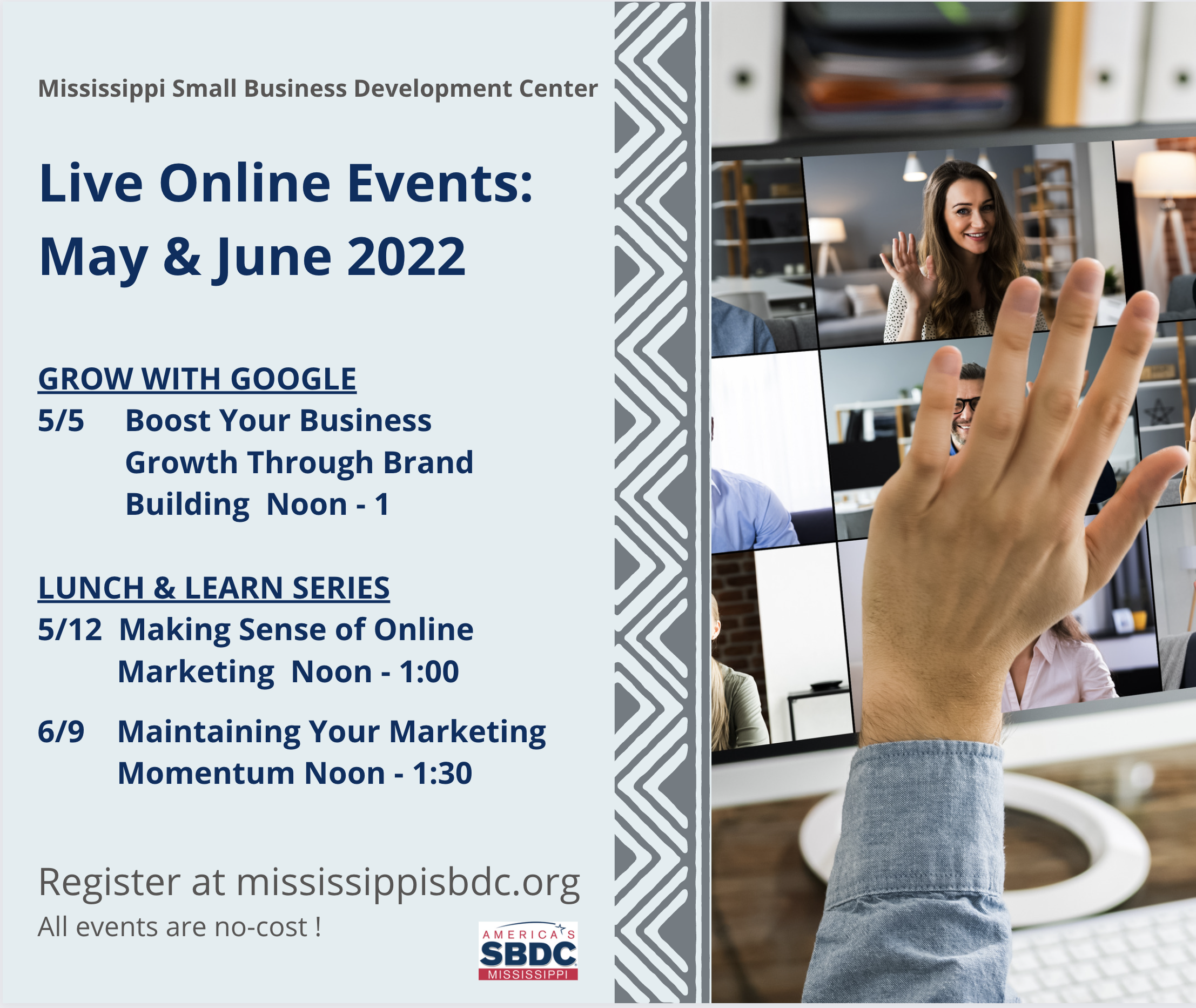 Export Financing & Insurance
Anthony Cambas, Manager of International Trade at Mississippi SBDC
Access to export working capital and export credit insurance is important to help many small and medium size businesses pursue international sales that they would not other-wise be able to.
Click HERE to read more!
Need an experienced Business Counselor on your team?
Contact Us!
Mississippi SBDC
122 Jeanette Phillips Drive
University, Mississippi 38677